Revenue stable at ATG in Q2 despite inflation challenges
| By Robert Fletcher
Sweden's Aktiebolaget Trav och Galopp (ATG) said revenue for the second quarter of 2022 was stable at SEK1.53bn (£109.8m/€128.7m/$140.2m) despite having to contend with rising inflation.
Revenue from ATG's core horse racing betting business fell 4.2% year-on-year to SEK1.01bn. However, the operator reported growth across both its sports betting and casino divisions.
This led to net gaming revenue edging up 1.1% to SEK1.34bn. Declines in agency operations and other activities meant total revenue remained flat compared to H1 2022.
ATG CEO: Cost control crucial for H2 growth
ATG reduced costs during the second quarter to counteract the impact of inflation. This, chief executive Hasse Lord Skarplöth said, helped to slow down earnings declines between Q1 and Q2.
Skarplöth added that while he expects ATG to post further growth in the second half of the year, this will only be achievable with ongoing cost control.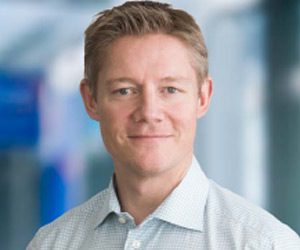 "In a period characterised by continued high inflation and weak exchange rate, we have managed to lower our other costs," Skarplöth said. "This is an effect of hard prioritisation, consultant turnover and cost control.
"Overall, we have slowed down the loss of earnings between the first and second quarters. It is also pleasing that the number of customers is stable at 1.3 million. Satisfied customers are a prerequisite for increased growth when the economic arrows turn upwards in the future.
"Having said that, the current economic situation is still uncertain. The way forward for us is continued focus on long-term sustainable income, consultant turnover and cost control."
Horse betting decline slows in Q2
Betting on horse racing remained by far ATG's main source of revenue, but this area of the business posted another decline in Q2. However, the 4.2% drop was less steep than the 12.0% year-on-year decline reported for Q1.
In contrast, revenue from sports betting was up 18.5% at SEK170.0m, helped by ongoing development of the Big 9 pool game. Casino revenue also increased by 23.6% to SEK157.0m, with ATG noting an SEK61m slot machine win in April – the second largest in its history.
In terms of geographical performance, activities in Sweden generated SEK1.26bn in revenue in Q2, up 0.2% year-on-year. Revenue from Danish operations, via Ecosys, climbed 22.9% to SEK86.0m.
Net profit edges up at ATG
Turning to costs, gaming tax was level at SEK267.0m and while personnel costs increased 11.6% to SEK144.0m, ATG reduced other operating costs by 2.6% to SEK635.0m.
After including an additional SEK16.0m in financial income, this resulted in a pre-tax profit of SEK443.0m. This was 3.5% ahead of SEK428.0m in the same period last year.
ATG paid SEK13.0m in income tax and also noted a negative foreign currency translation of SEK2.0m. As such, net profit for the quarter hit SEK428.0m, up 2.9% on last year.
Revenue and net profit fall in H1
Despite a positive second quarter, ATG reported declines during the first half. Revenue was down 3.1% to SEK2.91bn while net gaming revenue slipped 2.4% to SEK2.54bn.
Revenue from horse racing betting declined 7.9% to SEK1.86bn. In contrast, sports betting revenue increased 13.7% to SEK373.0m and casino revenue jumped 21.8% to SEK302.0m.
Cost-wise, personnel costs were higher, but gaming tax was lower and other operating costs were cut by 4.0%% to SEK1.24bn. ATG also noted SE20.0m in additional, financial income.
However, pre-tax profit fell 5.6% to SEK764.0m. Income tax payments reached SEK26.0m and ATG also reported SEK2.0m in negative foreign currency translation. As such, bottom-line net profit was SEK736.0m, down 6.1% year-on-year.
ATG welcome new chair in Q2
The second quarter also saw ATG appoint Peter Norman as its new chairman. Norman succeeds Bo Netz, who has left the ATG board after five years as chairman.
Formerly minister of financial markets in Sweden, Norman also previously spent time as chief executive of Seventh AP Fund and director of the Riksbank at Sveriges Riksbank.