Gambling Commission launches 888 review after Kenny Alexander investment
| By Robin Harrison
888 Holdings' GB licence is under investigation after FS Gaming, the investment vehicle backed by former Entain CEO Kenny Alexander, acquired a stake in the business, while a proposal for the former Entain CEO to take charge was rejected.
The Gambling Commission initiated its 888 investigation in the wake of FS Gaming acquiring a 6.57% stake in the business last month, followed by a proposal for a trio of former Entain executives to take charge.
Jump to:
888 response
Background on the Turkish investigation
The Gambling Commission's warning
Alexander would have been named chief executive under the proposal, with former Entain chair Lee Feldman taking on the same role at 888, and Stephen Morana becoming its chief financial officer. This would likely take FS Gaming's stake in 888 above 10%, triggering a change in corporate control that would require approval from the Commission.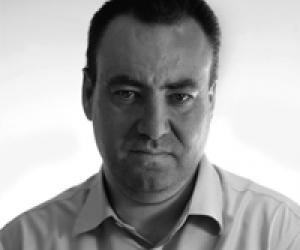 Should the regulator reject that change, its only option would be to revoke a business' operating licence.
The Commission raised concerns over the ongoing HMRC investigation into GVC's (which rebranded as Entain in 2020) former Turkish business.
888 said FS Gaming failed to provide "the most basic reassurances that addressed these concerns", resulting in the regulator launching its review under Section 116 (2)(c)(ii) of the Gambling Act 2005.
As a result of the review, the ongoing HMRC investigation and the board's own due diligence, 888's directors concluded the FS Gaming appointments had "no reasonable prospect of being approved". 888's UK licences would therefore be at immediate and significant risk, prompting it to terminate discussions.
888 chair: We will cooperate fully with GC investigation
The operator will cooperate in full with the Gambling Commission, 888 executive chairman Lord Mendelsohn said.
The board had no option but to terminate discussions with FS Gaming, he explained, as it "simply could not put licences in our largest market at significant risk".
"While this engagement temporarily interrupted the very thorough search process to appoint a new CEO, the board is finalising its appointment and expects to make an announcement in the very near future," Mendelsohn added.
"The board remains firmly focused on delivering the group's clear strategy to unlock shareholder value and I'm pleased to confirm that the business remains on track to deliver market expectations for 2023 adjusted EBITDA."
Investigation into Turkish business looms large
Since May Entain has been in deferred prosecution agreement negotiations with the Crown Prosecution Service since May in relation to the Turkey investigation.
Among the potential offences under investigation are section 7 of the Bribery Act 2010. Entain noted historical misconduct involving former third party suppliers and former employees may have occurred.
888's board examined all potential risks relating to this investigation, including information from historic discussions between William Hill and GVC. The businesses paired up to acquire Sportingbet in 2012.
William Hill acquired its Australian business and secured a call option on Sportingbet's Spanish operations, while GVC took charge of the remaining business, including Turkey.
The Turkish subsidiary Headlong Limited was sold off to Ropso Malta in 2017, with the €150m earn-out later waived in order to speed up the deal and avoid regulatory delays. GVC, as the business was then known, denied it continued to benefit from Headlong two years later, in July 2019.
A year later, HMRC launched its investigation citing "potential corporate offending", widening an inquiry first launched around the time the earn-out was waived in November 2019. This came days after Alexander abruptly stepped down as GVC CEO.
Comments from the Commission
The Gambling Commission effectively issued an oblique warning to the 888 board following FS Gaming's proposal.
Aside from the threat of losing its licence over a change in corporate control, a licensee must ensure any person appointed to a position of influence or control is suitable to hold that power, the regulator said.
Further, only suitable applicants will be granted personal licences, and an ongoing criminal investigation would be a key factor in determining suitability. It would not wait until legal proceedings are concluded before refusing personal licences – or suspending or revoking operating approval. A number of personal licence applications are rejected each year, Commission added, mainly on the grounds of suitability.
The role individuals may have held during the period under scrutiny by HMRC should also be considered. All these factors required "very serious consideration", it warned.
888's CEO search begins amid Middle East drama
888 has been on the hunt for a new chief executive since January this year, after Itai Pazner departed. The announcement came as VIP activities for Middle Eastern customers were suspended, once an internal compliance review found AML and KYC best practices were ignored for customers in the region.
These so-called process deficiencies were limited to the Middle East, and the VIP accounts made up 3% of group revenue.
How have the markets reacted?
Shares in 888 are have dropped 19.08% to 86.02 pence per share in London at the time of writing.