Police bust illegal poker tournament in Netherlands
| By Zak Thomas-Akoo
Dutch police, in cooperation with the country's gambling regulator, de Kansspelautoriteit (KSA), raided an illegal poker tournament in the small town of Waddinxveen.
The KSA said authorities had received intelligence that the unlawful poker tournament was about to take place. After entering the venue, the police found the tournament in "full swing" with dozens of participants.
Following the raid, the police traced the organisers of the competition. The individuals are considered suspects pending a full investigation.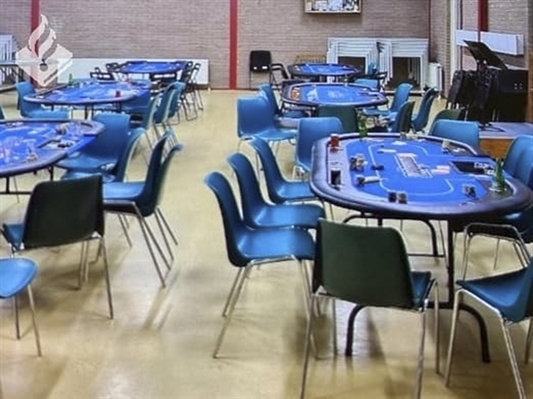 The authorities said they confiscated the stakes for the tournament, which amounted to several thousand euros, as well as the poker tables used for the event.
The police added that they have interviewed all the competition's participants with further investigations ongoing.
Dutch advertising ban draws close
The Netherlands is now just days away from the implementation of the ban on untargeted gambling advertising, planned for 1 July.
Under the law, all broadcast television, radio and advertising in public spaces is to be banned.
Mediums that can target consumers such as the internet and on-demand television will remain in place as long as operators can prove that 95% of the advertising only reaches individuals aged 24 and older.
This week, three Dutch politicians wrote to the minister responsible for the ban, Franc Weerwind. The three questioned KSA chairman René Jansen's comments where he said that the KSA would be liberal with enforcement in the early days of the ban.
Weerwind defended the chairman, arguing that norm-setting talks with operators are often more effective than fines.