ATG and BOS CEOs in war of words over government favouritism claims
| By Daniel O'Boyle
AB Trav Och Galopp chief executive Hasse Lord Skarplöth has hit out at trade association Branscheforenigen för Onlinespel (BOS), arguing claims ATG benefits from favourable governmental treatment are unfounded.
Skarplöth's statement comes in response to a comment from BOS chief executive Gustaf Hoffstedt in Swedish newspaper Svenska Dagbladet in October.
"The business that is either state-controlled or owned is treated more leniently than the private gaming industry," he said.
Skarplöth (pictured) said that comment was "something [he] want[ed] to try to address before the end of the year".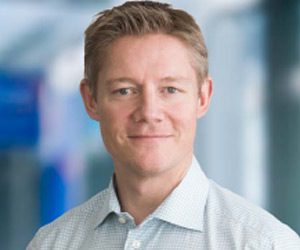 He said that ownership was not a deciding factor in which operators are the most successful. Instead, he said, success in the open gaming market was determined simply by the quality of offering.
"Customers will never choose a game provider based on who owns the company," he said. "They will choose the company that offers the most fun, most beautifully designed, most exciting gaming experiences and at the same time show that they want the customer well. Some will just want to play on horses, others just on casino and sports, some on a bit of each. So maybe life is not so unfair after all."
In addition, he responded to Hoffstedt's criticism of the fact Sweden's controversial SEK5,000 deposit cap only applies to online casino. Previously, the cap was meant to apply to all gambling products, but following opposition from ATG, sports betting and other non-casino verticals were made exempt.
Since then, ATG has been broadly supportive of the cap, while many others – including BOS – have been vocal in their opposition.
Skarplöth said it should be clear that betting was not as conducive to harm as online casino.
"We should also agree that gambling on horses drives problem gambling to a much lesser extent is what online casinos do, unless otherwise there is research and statistics that prove it. It is quite probable that this is the reason why gambling on horses was exempted from certain restrictions. Not at all as 'incomprehensible' as Gustaf wanted to claim."
This week, Swedish regulator Spelinspektionen fined ATG for falling foul of the deposit cap regulations. It found that while a player could not play casino games if they set a deposit limit of more than SEK5,000, players could easily raise and lower their limit to get around the provision and play casino games with up to SEK50,000 in weekly deposits.
Finally, Skarplöth said that negative comments about ATG would not do anything to help the private gambling operators that are members of BOS.
"All credit to you for protecting the interests of your members, but slandering ATG and the horse game will not enrich your members,"
Hoffstedt, meanwhile, rejected Skarplöth's comment that the best operators will always win out. Instead, he said, those who face the strictest government regulation are at a significant disadvantage.
"I always remind politicians, gambling operators and other stakeholders that it is the consumer that at the end of the day decides where she wants to place her bets, not the regulator nor any gambling operator," he said. I agree with Hans Skarplöth to that extent that it is the costumer's experience of excitement, hassle-free and safe gambling that determines where to gamble. But I disagree – or at least believe that Hans Skarplöth seriously underestimates – the impact of governmental restrictions when it comes to customer experience and where to place your bets."
This government intervention, he said, was typically in ATG's favour and to the detriment of the rest of the sector.
"It's not slanderous, as Skarplöth says, to highlight that the government has favoured gambling operators with close ties to the government, in ATG's case with a president and board majority appointed by the government," Hoffstedt said. "The modus operandi has primarily been to exclude those companies' main gambling products from further restrictions. This is an obvious fact that anyone can observe."