CEGO brand Lyckost becomes newest member of BOS
| By Marese O'Hagan
Online casino operator Lyckost has joined the Swedish online gambling association Branschföreningen för Onlinespel (BOS) as its newest member.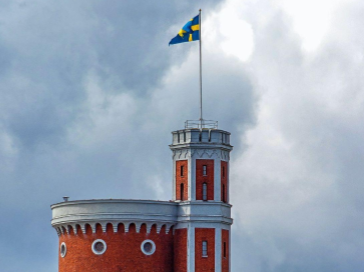 This makes Lyckost the 21st member of BOS.
Lyckost is part the CEGO group, which also operates in Denmark under the Spilnu brand and in the UK using the Happy Tiger brand.
"We are extremely pleased to welcome Lyckost as our 21st member," said Gustaf Hoffstedt, secretary general of BOS. "Lyckost brings us knowledge about the gambling market in general and the Danish gambling market in particular."
"That is of value, since it is a society that resembles Sweden, but was almost a decade ahead in introducing a licence system for gambling."
"BOS have been a key player in the development of the Swedish gambling market," said Allan Auning-Hansen, CEO of Lyckost. "At Lyckost we believe it is important that the gambling industry collaborate and engage with the regulators."
"We are pleased to become part of BOS. We look forward to gaining more insights on the Swedish market and support with the insights we have from many years in the Danish market and the UK."