Home > Social responsibility > CSR > Gambling Commission to trial single customer view in "coming months"
Gambling Commission to trial single customer view in "coming months"
| By Marese O'Hagan
Andrew Rhodes, chief executive of the Gambling Commission, said that a single customer view trial is set to begin "in the coming months" during a speech at the International Association of Gaming Regulators (IAGR) today (18 October).
If implemented, a single customer view would give operators information about a player's activity across all betting operators, in a way that protects the player's data. By viewing a complete picture of spend, the Commission hopes that operators can put interactions in place for customers who lose an unsafe amount of money on the whole, even if their losses with that operator are not a cause for concern.
The last update was in May 2022, when the BGC announced that it was working with the Gambling Commission and the Information Commissioner's Office (ICO) to hash out options for a single customer view.
In November 2020, the Betting and Gaming Council (BGC) announced plans to launch the first single customer view trial in the fourth quarter of 2022.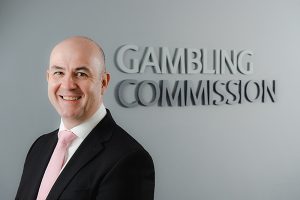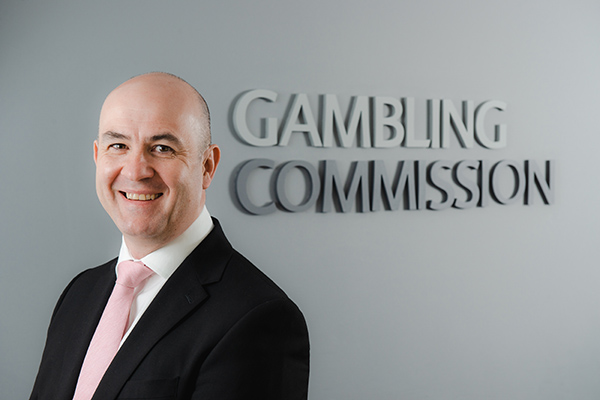 In his speech, Rhodes said the Gambling Commission was continuing to work with the ICO on developing the single customer view, but added that care must be taken to track customers' activities correctly.
"We continue to work with industry and the Information Commissioner's Office to develop a single customer view," said Rhodes.
He went on to explain why a single customer view could be a major difference-maker.
"A problem we will all face is that a very responsible operator may exclude someone from gambling, or force a pause in their gambling as they are showing signs of harm.
"However, this may simply result in a person who may be in distress simply moving to another operator, and then another, and another.
"The single customer view will allow operators to be alerted to customers who have been excluded by another operator due to concerns about their level of gambling, thus breaking this circuit."
He said that the upcoming trial could be seismic for how gambling safety is improved and therefore efforts will be made to ensure it is done quickly.
"A trial is due to begin in the coming months and we look forward to the results, but this has the potential to be a significant step change in improving the safety of gambling," he said.
"A single customer view could dramatically help reduce harm and that is why we will not accept progress at the pace of the slowest on this work either."
Cost of living and sponsorship
Elsewhere, Rhodes discussed two factors that are affecting the Gambling Commission and the UK gambling industry currently.
He explained that the cost of living crisis was having an effect on operators, but added that there was little evidence to suggest it has yet to affect customers.
"No doubt there are similar stories to varying degrees in many of your jurisdictions, but increases in the cost of living appear to be leading to operators starting to make changes to their staffing and operations – even before we see much evidence of it affecting consumer gambling spend."
The second issue is gambling sponsorship in football. Earlier this year, gambling sponsorship in football hit the headlines, after it was rumoured that the Premier League was to vote on whether to ban the sponsorships.
Rhodes called out operators that sponsor English clubs while mostly targeting other markets, holding only a white-label licence in Great Britain.
"If I take the Premier League and Championship as examples, we see overseas operators with little presence in the UK market sponsoring teams due to the international television coverage," said Rhodes. "They have to be licenced in the UK, but sometimes we are not the target market."