How Adam Greenblatt is sharpening BetMGM's competitive edge
| By Robin Harrison
|

Reading Time:

6

minutes
Adam Greenblatt set BetMGM on a path to profitability and the business will be self-sustaining in the second half of 2023. How will he make sure the operator stays ahead in the US sports betting market as new competitors emerge?
July's update on BetMGM's first half performance confirmed the operator was on the path to profitability outlined by CEO Adam Greenblatt in June.
The business will be self-sustaining in the second half of the year. There will be no additional equity investment from joint venture partners MGM Resorts and Entain, beyond the $150m committed for 2023.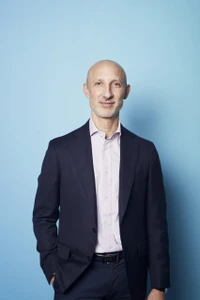 Greenblatt believes that BetMGM could operate as a separate business and stand on its own two feet if necessary.
"It could be a permanent state, absolutely," he says of BetMGM as a self-sustaining entity. "[But] I think whether or not that is indeed a permanent state depends on how we want to ramp up and how quickly we want to do it."
Will new competition put the squeeze on BetMGM?
Whether the time is right for more investment is down to MGM and Entain but new competitors are coming. Consolidation has claimed a number of smaller brands, among them PointsBet US, WynnBet, Fubo Sports and MaximBet over the past two years.
But new competitors are coming. Fanatics can compete in every key sports betting state thanks to its PointsBet US acquisition. Penn Entertainment is about to make a renewed push for a podium position with the might of ESPN behind it. Other brands like Bet365, Hard Rock Digital and Bally's remain in the mix.
There's even flux in the established order. Recent Eilers & Krejcik data shows DraftKings leapfrogging FanDuel into pole position in the US sports betting market.
"The new entrants are stronger than those that are leaving," Greenblatt says. "And I'm the first to say complacency is the death of a leader, so I cannot be complacent about the potential of these new entrants."
Why the acquisition arms race isn't over yet
"Having said that," he adds, "the competitive moat developed is significant."
That's not only down to the player databases built up by the likes of BetMGM, DraftKings and FanDuel. "By now all of the operational and product aspects of the leaders are fairly well developed. It's a mature product and a mature service operation that's operating at scale across a number of states."
New entrants don't have that maturity and experience. But they have well-known brands and big budgets.
Today's market leaders worry about newcomers "eating their lunch" and Greenblatt foresees a return to the days of heavy acquisition spending. He's not sure it ever went away.
"We could have invested more in player acquisition and frankly what we saw is the current leaders in sports, even during the summer, were investing significantly more than us in that area."
Why availability, combinability and functionality wins the day
Even if MGM and Entain decide to loosen the purse strings for another customer acquisition push Greenblatt remains confident that product and player experience will ultimately win the day in US sports betting.
When iGB spoke to Greenblatt earlier this year he set out availability, combinability and functionality as crucial factors in becoming a "fifth-dan black belt" in US betting. Thanks to its parent companies, two key developments strengthened BetMGM's ability to enhance these competitive advantages in the third quarter.
First, there is MGM's deal with hotel giant Marriott International. Marriott Bonvoy members earn points on certain transactions and gain access to exclusive games, experiences and offers with the operator. BetMGM Rewards customers can exchange loyalty credits for Bonvoy points.
The hotel loyalty programme "is the largest of its type in the world", Greenblatt notes, with hundreds of millions of members. This provides a new way of acquiring customers at lower cost, which he expects to have a positive benefit from the beginning of 2024. The reach of the BetMGM Marriott link increases availability.
Second is Entain's £200m acquisition of US sports trading specialist Angstrom, boosting functionality and combinability.
Angstrom builds trading models from the bottom up, taking into account player ability, player performance, team performance and external conditions. This allows BetMGM to offer different bet types and different combinations of markets. "We are able to offer an almost infinite range of betting opportunities to players thanks to Angstrom," he notes.
"If all of those [factors] are understood, the ability to whack them together and price them up is there in the same system." The result? More interesting parlays, including in-game and cross-game markets, offered seamlessly through BetMGM's frontend.
The power of BetMGM's parent companies
Bonvoy and Angstrom show the benefits of MGM and Entain as parent companies, Greenblatt adds.
"I think it's convenient for the naysayers to point to our corporate structure and say we won't be able to succeed because it's a joint venture. Really, from those two examples, we are seeing the opposite."
To Greenblatt, these show the benefit of BetMGM's structure. Without the pull on resource and capital, it can access assets its rivals would pay tens of millions to secure.
Bridging the gap with omnichannel gaming
MGM Resorts, of course, also tethers BetMGM to brick-and-mortar gaming. While the total addressable market remains small – though highly lucrative – in the US, the operator continues to lead the way. For the first half its share was around 27% of gross gaming revenue across the States.
And if the received wisdom is US customers flock towards games they know from the casino floor, BetMGM has a first-hand view from MGM on which ones perform. But making them work in tandem remains the focus – after all, "omnichannel is what BetMGM is all about", Greenblatt says.
"We're really motivated to leverage the popularity of a title in one channel into the other," he continues. The operator was the first to roll out Aristocrat's Buffalo titles online – there are even dedicated cabinets in MGM properties with the game.
"If you're a digital player, it encourages a visit to the property. It's good for us, it's good for MGM Resorts, as it deepens the relationship with our players."
But the omnichannel ambitions go further, with Dual Play Roulette in New Jersey, a game Greenblatt describes as "live, live dealer" building the BetMGM closed loop system.
Players on-property join games with online customers for a full omnichannel, multiplayer experience. "That table is one of the most popular in the physical casino and our digital players like it because it's something different."
Where BetMGM looks to replace competition with collaboration
Greenblatt's role is essentially to find a competitive edge over his rivals in US sports betting and gaming. However, he recognises the need for collaboration, at a time when the industry critics in the US are massing.
There is a growing opposition to the expansion of gaming. This opposition comes from the New York Times, or the Campaign for Fairer Gambling. States such as Ohio are already tightening marketing regulations.
Greenblatt is working with colleagues across the industry to better communicate how the operators actively seek to protect customers.
The operator is taking responsible gambling messaging to NFL stadiums to promote its partnership with GameSense. It was a key driver of the industry-wide 12 responsible gaming standards. Most recently BetMGM partnered Kindbridge to offer telehealth services to all customers.
"I'm so excited about this," Greenblatt says. "I think this will have a tangible positive impact to players who need help. The first five sessions are free to the player even if you don't have insurance."
Combatting media cynicism
The media is generally cynical of these efforts, and Greenblatt sees that cynicism as betting operators' biggest challenge. "Because it comes from us the commentators point to our commercial objectives, [meaning] all of the good things that we're doing in this area of responsible gallery are somehow discounted.
"I want to feel proud we're offering an entertainment product," he adds. "I want to do what I can for those that need help, while not undermining the validity of what we do and the value we bring in tax dollars and jobs."
This is arguably just another strategic challenge for Greenblatt. He's not just confident in the player protection measures BetMGM implements, but is excited to raise standards across the industry.
He must ensure the RG services are easily accessible, work effectively and integrate with its gaming product range. If that sounds familiar, it should. Once again, it's the focus on availability, functionality and combinability.