Entain CEE to acquire Poland's STS in £750m deal
| By Robin Harrison
Entain CEE, the joint venture between the gaming operator and Czech investment fund Emma Capital, is to acquire Polish sportsbook operator STS Holding for £750m.
Warsaw Stock Exchange-listed STS is Poland's leading sportsbook operator and Entain CEE is to pay PLN24.80 per share, at an equity value of £750m and an enterprise value of around £690m.
STS chief executive Mateusz Juroszek and his father Zbigiew own approximately 70% of the operator's share capital and have entered into a binding agreement to accept the offer.
These stakes are held by family foundations, which will reinvest a percentage of their proceeds into Entain CEE. While this gives them a 10% share in the business, this could fall to 5% should STS fail to hit financial targets in 2023.
"We are delighted to be acquiring the leading sports-betting operator in Poland, which is a hugely exciting and fast-growing market," Entain CEO Jette Nygaard-Andersen commented. "STS is an exceptional business with a great brand, a compelling omnichannel offering, and an outstanding CEO and management team.
"The transaction is perfectly aligned with our Entain CEE strategy and our wider M&A strategy of acquiring high quality businesses with leading positions in attractive, growing and regulated markets.
"Expansion across central and eastern Europe remains a core component of our growth plans and STS will be an integral part of our platform in that region."
Fundraising sets up Entain for further M&A
Funding for the acquisition is split based on Entain and Emma Capital's stakes in Entain CEE.
The joint venture acts as a vehicle for Entain's acquisition-driven expansion in Central and Eastern Europe. It was formed in August last year in the wake of the £690m acquisition of Croatia's SuperSport.
With a 75% stake in Entain CEE, its net cash consideration will be approximately £450m. Entain intends to raise £600m through an equity placement and separate retail offer to existing shareholders. The remaining £150m will be used to fund further near-term acquisitions.
Strategic rationale for STS acquisition
The SuperSport acquisition and Entain CEE heralded an increased focus on Eastern Europe for the operator. By acquiring STS, it enters the region's largest economy and acquires the leading brand in a market where gross gaming revenue reached $1.6bn in 2022. Poland's gambling market is expected to grow by 12% over the three years to 2025.
There is significant potential in the market, with online casino limited to a monopoly held by national lottery operator Totalizator Sportowy. Should the market fully liberalise, STS would be "well-placed" to take advantage, Entain said.
Its existing sports betting business grew strongly in 2022. Net gaming revenue came to PLN663m last year, of which 82% was generated online. STS is also Poland's retail betting market leader, with 400 shops across the country.
Entain retains STS CEO
Following the acquisition Mateusz Juroszek will remain CEO, a role he first took on in 2012. Juroszek, Entain said, was "critical" to the operator's growth and also joins the Entain CEE board to drive further growth across the region.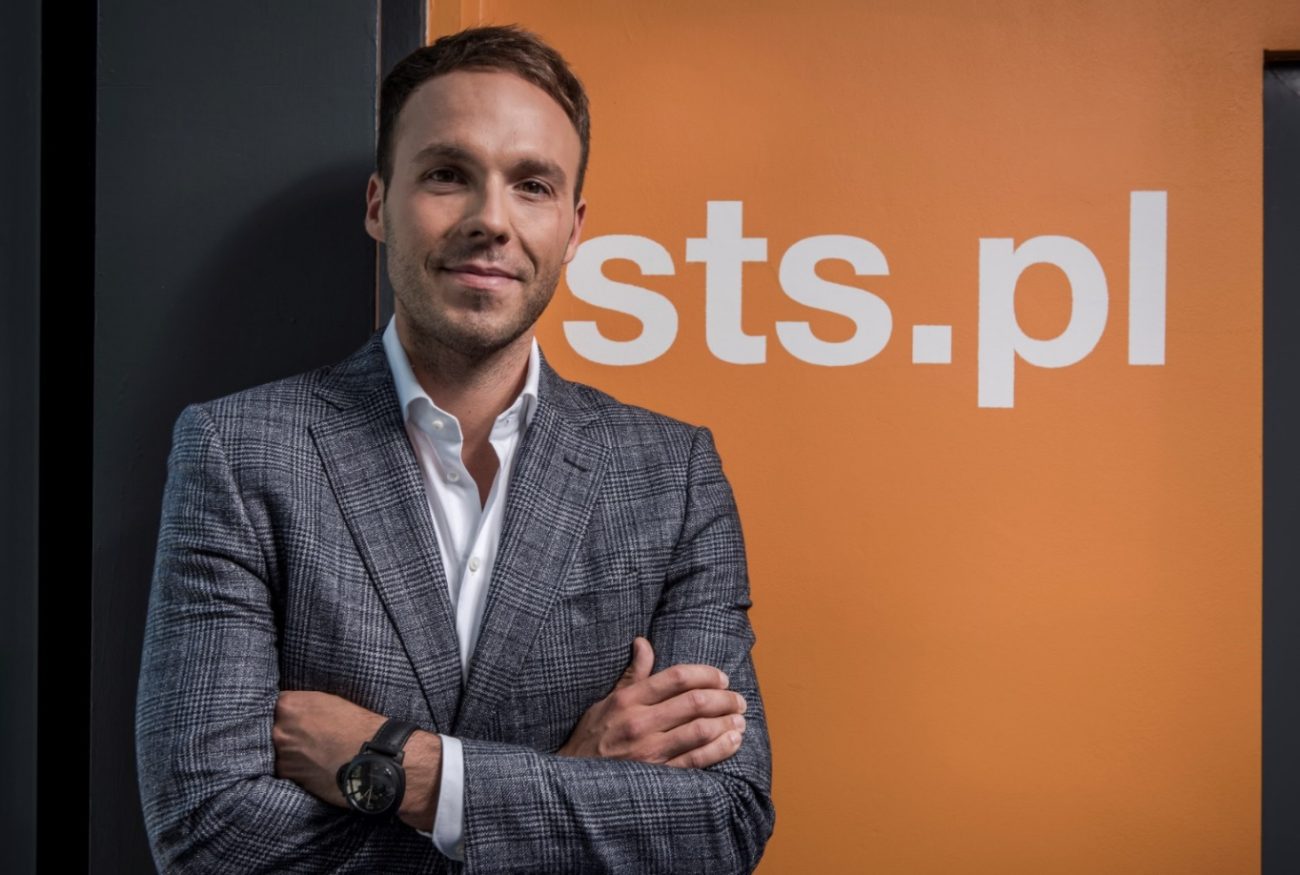 "I am very excited to be joining the board of Entain CEE, and see significant growth opportunities in the Polish market for STS under Entain's ownership," he commented.
"Entain is a world class operator and has already made a significant investment in this region through SuperSport in Croatia. We could not have found a better partner to help us take STS into the next phase of its growth and it is clear that Entain shares our ambition and vision for its future.
"I look forward to continuing to lead and grow STS and to working in close collaboration with the Entain CEE team," Juroszek added.
Digging into the deal
The PLN24.80 per share offer represents a 35% premium on the six-month volume weighted average price of PLN18.33 per share as of 12 June 2023. Based on the spot price of PLN20.50 per share as of 12 June, it represents a 20% premium.
With STS projected to generate earnings before interest, tax, depreciation and amortisation (EBITDA) of PLN333m for 2023, the £750m price implies an 11x enterprise multiple. However, more than £10m of synergies achieved through the combination with SuperSport reduces the multiple to 10x.
A tender offer document is expected to be published in mid-July, with the acceptance period to start shortly after. The acceptance threshold for Entain CEE's offer is set at 50%. With the Juroszeks committed to backing the bid, their 70% stake guarantees the threshold will be met.
The acquisition, subject to antitrust approval, is expected to complete in the third quarter of 2023.
Morgan Stanley is acting as lead financial advisor to Entain for the acquisition, with Bank of America Securities and Santander acting as financial advisors. Santander also serves as sold provider of the financing guarantee.
Clifford Chance and Freshfields Bruckhaus Derringer provide legal advice and Ernst & Young has input tax and structuring. Oakvale Capital and White & Case, meanwhile, act as sole financial and legal advisors to STS and the Juroszek foundations.
Entain's local heroes
In recent years, Entain has pursued bolt-on acquisitions over large-scale deals across multiple markets around the world. For example, a deal for BetCity accelerated its entry to the Netherlands, when its core Bwin and Party brands were shut out of the igaming launch. A similar deal for Baltics operator Enlabs strengthened its position in Latvia, Lithuania and Estonia.
In Canada, Entain expanded its Ontario presence by snapping up Avid Gaming for CA$300m. Avid Gaming owns the online betting brand Sports Interaction, which is leased exclusively to the Mohawk Council of Kahnawà:ke and the Mohawk Online socioeconomic initiative. In each territory, and similar to STS, the existing local management is retained.
For New Zealand the operator took a different tack, agreeing a 25-year strategic partnership with sports and race betting monopoly Tab NZ. This effectively gives Entain a leading position – albeit with offshore competition – in a betting market worth NZ$600m.
This is not limited to operator-centric partnerships. In Latin America, Entain will pay $150m for affiliate business 365scores. That business has built up large audiences in key regulated markets across the region, in particular Brazil, Colombia and Mexico.
The focus on these "local heroes" follows plans to generate 100% of revenue from regulated markets. The push was announced in 2020, and earlier this year it accelerated the process by pulling out of any territory it felt showed "no clear path to market liberalisation via domestic regulation".
Appetite for disruption
Entain complements market-led M&A with investments in new technologies and gaming verticals.
Yesterday (12 June) it closed a CA$13.2m deal for esports betting content specialist Sportsflare, allowing it to add products such as bet builders, micro-markets and skill-based wagering functionality to its Unikrn brand.
That business was acquired in 2021, shuttered then relaunched in December 2022.
The operator also plans to invest up to £100m in disruptive technologies through its London-based innovation hub Ennovate.