Adi Dhandhania explains how Bally's hit the big time
| By iGB Editorial Team
|

Reading Time:

8

minutes
Bally's Corporation has undergone a year of rapid and rampant progress. Senior vice president of strategy and interactive Adi Dhandhania discusses the business' wholesale reshaping, and what's next. By Cole Rush
As trade shows return, gambling juggernauts industry-wide are taking stock of their offerings. Preparations that began months ago are now taking shape as we round the bend on another tumultuous year that still brought much success to sports betting and casino operators.
Bally's Corporation is no exception. Senior vice president of strategy and interactive Adi Dhandhania recounts the company's progress this year as though it's a highlight reel.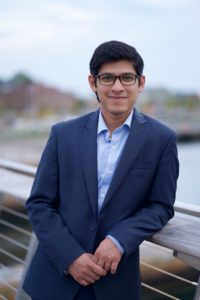 "This has been quite an exciting year for the industry and an unprecedented one for Bally's," he says. "We've not only grown exponentially, but we've also diversified both our land-based and interactive assets."
And that's putting it lightly. A cavalcade of deals and partnerships has sent Bally's careening into the spotlight this year. The company has solidified its position among the most prominent players in the gambling industry. During a time when various businesses saw fit to divest (see Scientific Games), Bally's absorbed new ventures like a sponge, bringing new revenue branches into the fold and building a business to last.
Dhandhania and Bally's have been busy, to say the least. The company's growth in 2021 starts in the physical space and continues with robust investment in the digital arena.
"As for our brick-and-mortar portfolio, so far this year, we completed the acquisition of the MontBleu Resort Casino & Spa, which we recently rebranded Bally's Lake Tahoe and will be utilized as an attractive destination for our loyal Bally's customers to drive visitation to Lake Tahoe.
"We also acquired Tropicana Evansville, which includes rights to sports betting skins, providing the company with greater access to the growing Indiana gaming market, and Jumer's Casino & Hotel, which offers Bally's the potential to capitalize on the sports betting opportunity in one of the largest sports betting markets in the US."
Three new properties locked in, and that's just the beginning.
In the interactive space, Bally's made three essential purchases. "We closed our acquisition of Bet.Works, which provides us with a fully integrated sports betting technology stack that powers our interactive platform. We also acquired Monkey Knife Fight, the fastest growing daily fantasy sports platform in North America, and SportCaller, a global, leading provider of free-to-play games."
Not enough? How about a series of landmark partnerships aimed at putting Bally's centre stage in the competitive online sports betting and media space?
Bally's made a deal with Sinclair Broadcast Group, empowering Bally's to offers localised content to a national audience. "As part of the partnership," Dhandhania notes, "Sinclair's 19 regional sports networks, which cover more than half of US MLB, NBA, and NHL teams, were recently rebranded 'Bally Sports.'
And yet, the list continues.
Bally's racked up a whole slew of deals and acquisitions this year. The company acquired Telescope to boost second-screen experiences for viewers and bettors. BallyBet, the company's sports betting platform, beta-launched in Colorado and Iowa. Version 2.0 is expected next year in New Jersey and will include an online casino segment.
Next, the company formed a partnership with the WNBA's Phoenix Mercury – the first such deal with a pro women's team in the US. That deal also gave Bally's access to the Arizona market, which will go live on September 9.
Add partnerships with the NBA, NHL, and MLB to the list, too.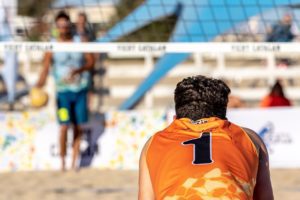 More, more, more comes in the form of the Association of Volleyball Professionals, which Bally's also purchased. It's "the premier professional beach volleyball organisation and host of the longest-running domestic beach volleyball tour in the United States, providing Bally's with the opportunity to incorporate interactive content into the exciting game of beach volleyball," says Dhandhania.
There's still that missing bit, the cherry on top. For Dhandhania, that's Gamesys Group, "a leading global online gaming operator and the top provider of bingo and casino games in the U.K." Dhandhania expects to close that transaction during Q4 2021.
"We believe that Gamesys' proven technology platform alongside its highly respected and experienced management team, combined with Bally's US market access, will allow the combined group to capitalise on the significant growth opportunities in the US sports betting and online markets, as well as accelerate our growth strategy to be a premier global omni-channel gaming company."
Pause for a breath. How's that for a track record? As G2E approaches, Dhandhania shared a bit about Bally's 2021 triumphs and plans, of which (as you can probably guess) there are many.
First Up: US sports betting & online gaming
Dhandhania has his sights set on markets that allow for massive growth and ongoing success. To Bally's that often means the one-two punch of sports betting and online casino, even if the latter is just a hopeful piece of legislation or a twinkle in a senator's eye.
"We look forward to opportunities that develop as more states continue to legalise sports betting. As far as markets go, we see the greatest potential in larger states that maintain a good regulatory framework, allow online sports betting and igaming, and where we can leverage our media presence through the Sinclair partnership. With states such as Arizona, Illinois, and Ohio embracing online gaming, we are encouraged by the markets' growth potential."
For context: Arizona launches this month. Illinois has offered sports betting for a year and a half, and there's an online casino bill in the works. Ohio has yet to approve its sports betting legislation, though it is widely expected to do so post-Labor Day.
The company's various partnerships and acquisitions focus on elevating Bally's as an online sports betting and gaming operator. "We're looking to invest in and partner with organisations that complement our rapidly expanding U.S. sports betting vision and omni-channel growth," Dhandhania says.
Dhandhania notes that general expansion is a natural goal. But recent developments hint at a few priority markets for Bally's.
Arizona is a natural choice: large population, dedicated sports fanbase, and good competition. But Bally's also has its sights set on Kansas, which has yet to legalise.
Dhandhania says: "Our partnerships with Phoenix Mercury and Boot Hill Casino present us with new and exciting opportunities for fan engagement and access. Arizona has great potential and has already embraced online sports betting. We're hopeful that Kansas will follow course shortly."
He also notes that Kansas "While it has been a bit slow to progress, we do expect to see some legislative movement in Kansas next year." It's early, but Bally's is locked and loaded, ready to take Kansas sports betting by storm if and when it becomes a reality.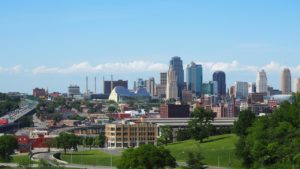 Like sports betting itself, strategies for success are transient. Bally's is staying at the ready to account for sweeping changes.
"We see the greatest potential in larger states that maintain a good regulatory framework, allow online sports betting and igaming, and where we can leverage our media presence through the Sinclair partnership. Those states will remain our priority."
Dhandhania continues: "Having said that, at Bally's, we are constantly evaluating the market landscape and will continue to prioritise opportunities that allow us to immediately engage with fans and enhance the way they interact with their favourite sports."
A plethora of partnerships
You could fill a tome with Bally's list of partnerships (as the laundry list of deals mentioned earlier shows). Dhandhania believes that each acquisition, deal, or relationship adds a key pillar to the Bally's structure.
Chief among these partnerships are Sportradar and the Bet.Works acquisition. Dhandhania is a tad tight-lipped about specific plans but does note that both fit neatly into Bally's plans for the future.
"Sportradar provides Bally's with access to its complete pre-match betting services, live betting services, and content solutions portfolio. Said otherwise, this partnership provides us access to a suite of data that will help us to enhance our product and content offerings. We are currently working on developing a 2.0 version of our Bally Bet mobile sportsbook, which we expect to launch in early 2022, as well as our own igaming app that we intend to launch in New Jersey early next year."
However, for the average sports fan, viewer, or bettor, the Sinclair Broadcast Group partnership marks the biggest, most noticeable change to everyday content from Bally's.
Dhandhania offers an update on the deal: "Our strategic partnership with Sinclair Broadcast Group, which included rebranding Sinclair's 19 regional sports networks to Bally Sports, has definitely led to increased visibility.
"We continue to receive strong feedback on the performance of the Bally Sports rebrand, as well as the recently launched Bally Sports app, which represents the first phase of a major investment we're making across the digital ecosystem to drive increased engagement," he says. "Our partnership with Sinclair, and the distribution network it offers, also makes us more attractive to our current and potential partners."
From potential partners to end-users, Bally's and Sinclair can both benefit from this partnership through the entire content pipeline.
Then, from relative obscurity (save for a surge every four years thanks to the Olympics), Bally's snagged a major beach volleyball organisation.
"We're very excited about integrating the AVP into the Bally's portfolio," Dhandhania says. "The AVP was an attractive asset to Bally's because it complements our rapidly expanding, U.S. sports betting vision. Adding the AVP to our portfolio creates a significant opportunity to add fun and interactivity to a dynamic and exciting high-growth sport."
The purchase of AVP by Bally's could also serve to elevate the sport to the mainstream.
"We're also currently exploring many creative and exciting ways to amplify the sport. You can also expect a variety of experiences for beach volleyball fans at home and in-person. It's all about having fun, engaging with the AVP, and growing an awesome sport."
Dhandhania also commented on the pending acquisition of Gamesys – another gamechanger for Bally's.
"That's top of mind for us right now," he says. "As we see it, this transaction will accelerate our growth strategy to become a premier global omni-channel gaming company. Gamesys is a true leader in the iGaming space. Its technology is cutting edge and, as part of our combination, we intend to leverage that technology to offer a best-in-class mobile gaming product."
This year, all of Bally's big moves will culminate in a wide-ranging showcase at G2E.
To the show floor and beyond
What's on the horizon for Bally's? Dhandhania says that on a conceptual level, there's a critical element that can power growth: "Diversification has never been more important for growth in our industry than it is today. Sports fans and gaming enthusiasts are clamouring for unique opportunities to have deeper and more interactive engagement with their favourite teams, and they are relying on gaming companies such as Bally's to provide them with the content they desire on a multitude of platforms and channels."
More is better, as long as the portfolio has something for every type of player, bettor, or sports fan."
Dhandhania continues: "As fan preferences continue to evolve, the need to focus on delivering a diversified portfolio of gaming and betting content has never been greater. As a result, we're focused on expanding and enhancing the fan experience. This means new markets, partnerships, and ways of interaction, as well as more access."
Focus on the product and the fans, but always be ready for change, and you've got a winning strategy, according to Dhandhania: "We're also constantly evaluating how we can expand our offering. We recognise that we need to meet fans where they are, and we will accomplish this by continuing to grow our interactive business portfolio and to engage and retain customers within the Bally's ecosystem. You'll see this as part of our continued momentum."