The tables have turned: Innovation in the live dealer game with CreedRoomz
| By Laura Gumbrell
|

Reading Time:

6

minutes
Live dealer games have proven to stand the test of time, never facing a lull in player engagement. Though widely considered by many operators to be too expensive to run with slow game rounds, live dealer products are going through a revolution, with CreedRoomz leading the pack. Sargis Poghosyan, vice president of casino at CreedRoomz, believes that it has a unique selling point that turns the tables on the traditional live dealer games.
Figures from H2 Gambling Capital (H2GC) show online gambling is growing at a much faster rate than land-based, and live casinos are growing the fastest – with the biggest jump being 32% CAGR from 2016-19. We're seeing the likes of Evolution and Playtech as the main providers that have benefited from the trend – with Evolution seeing the most organic growth in revenue at €371.8m in Q2 of 2023, a year-on-year increase of 33.5%.
However, while these two giants have sat at the top of the high table, others have been innovating live dealer products to bring something new and exciting to players. One such company is CreedRoomz.
Enter CreedRoomz
CreedRoomz was founded with a vision to offer a unique and immersive gaming experience that goes one step further than other live dealers. Established in 2012, the live casino software and services provider has grown steadily, expanding its scope of offerings from ultra-modern technologies to a wholly personalised experience for its clientele.
"CreedRoomz has positioned itself as a prominent player in the online gaming software market, offering advanced technology, a wide range of games and customisable solutions."
"Today, CreedRoomz provides a comprehensive suite of gaming solutions that cater to the live casino market," says Poghosyan. "Our offerings include live casino generic tables, customisable dedicated halls and innovative 'land-to-live' technologies, all designed to enhance the live casino experience for both operators and players."
Bridging the gap between land-based and online
The general criticism is that live dealer can take away the excitement from an in-casino setting and innovation to change this doesn't always take hold. However, CreedRoomz's land-to-live product enables players to digitally interact with actual land-based casino tables which, if desired, can include a combination of existing casino patrons as well as new players.
Poghosyan says it is important for CreedRoomz to engage with land-based players and offer them something they can enjoy as much as online players – bringing the engagement between the two closer together.
"First of all, the main target audience for [our land-to-live] product is existing casino patrons. It appeals to players who are already familiar with, and enjoy the experience of, playing at physical casinos. Our land-to-live solution provides an opportunity to continue their gaming experience remotely, providing convenience and accessibility."
However, it isn't just about appealing to the masses. "Our tables offer the highest-quality solution to the operators," Poghosyan says. "Unlike generic tables that are shared among multiple operators, we offer dedicated ones customised and branded according to the individual operator's requirements.
"This allows the operator to have more control over the table's design, ambience and overall gaming environment. We can incorporate the company logo, colours and other branding elements to create an environment that aligns perfectly with the operator's brand identity.
"It also allows closer interaction between the dealer and players, fostering a sense of familiarity and engagement. The operator may have more flexibility in terms of table limits, game variants and other features to cater to their players' preferences."
Engaging new markets with CreedRoomz
The scope of the company's offering is impressive, providing a diverse range of game options from baccarat and blackjack to more unique and emerging games such as popular Indian card game Bet On Teen Patti. Poghosyan is bullish about CreedRoomz's success in recent years and is confident the revenue generated by emerging games can surpass that of its core products.
"The success and impact of emerging games, such as Bet On Teen Patti, can be diverse depending on various factors, including player preferences, regional markets and the overall popularity of the game. While core games like baccarat and blackjack have traditionally been popular in the live casino industry, introducing new and unique game varieties can attract different segments of players providing new, fresh experiences."
"CreedRoomz provides a live betting version of Bet On Teen Patti, where players can place bets on various outcomes and enjoy the excitement of this traditional Indian game in a live casino setting. CreedRoomz has also developed thrilling show games which provide interactive entertainment and engaging gameplay for players."
Staying ahead of the curve
While CreedRoomz continues to be one of the market leaders in transitioning many of these traditional casino games into the live casino content, it took a giant step in differentiating itself from its competition through its strong emphasis on fostering a culture of innovation within the company. CreedRoomz believes in continuous improvement and encourages its teams to embrace a mindset of constant learning and collaboration.
More specifically, Poghosyan says that CreedRoomz "actively seeks partnerships with other industry players, technology providers and experts. These collaborations help the company access new ideas, technologies and resources". And this comes in many forms, from revolutionary AI tech to powered-up API management – and even robot croupiers.
ROBA Hall game
It's a known fact that casinos spend a significant amount of money on human wages for live dealer products, which is one of the reasons why many opt not to do them. Part of CreedRoomz's drive to stay ahead of the curve and help operators save money has led it to introduce robots into its offering. ROBA, its futuristic robot croupier, can now be found in CreedRoomz's ROBA Hall.
Poghosyan explains, "The concept of the ROBA Hall game, built around the robot croupier, was developed as a unique and innovative addition to the live casino offerings. The idea behind it is to offer a technologically advanced gaming experience to players."
The robot croupier ROBA serves as an interactive and engaging host for the players offering a fresh and distinctive experience that sets it apart from traditional live casino games such as roulette or blackjack. It provides operators with that all-important and unique technological advantage that helps them to stay ahead of the curve.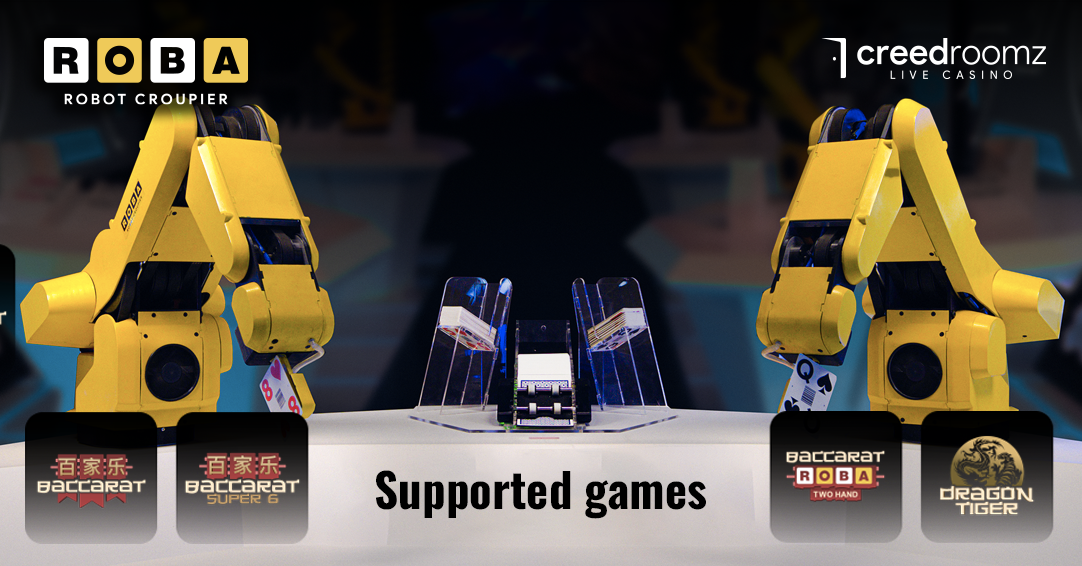 "The ROBA Hall game, with its robot croupier concept, adds a new dimension to the live casino landscape."
"The presence of a robot croupier can enhance player engagement creating a more dynamic and entertaining atmosphere. It also offers an opportunity for effective branding and marketing. The distinctive feature of the robot croupier can be highlighted in promotional materials, advertisements and marketing campaigns, attracting attention and generating interest among players."
AI and CreedRoomz
"Although the list of challenges can be rather long, we must admit that we never say no to our partners' requests, aiming to provide the best possible solutions."
There have been numerous unsuccessful attempts in recent years to disrupt the market and pique consumers' interest but not since the advent of live dealer streaming games in the late 1990s, when online poker first became popular, has an actual innovation in the market led to the launch of a new product that upends gambling player trends and behaviours. There have been numerous unsuccessful attempts in recent years to disrupt the market and pique consumers' interest.
ArtificiaI intelligence (AI), on the other hand, is an innovation that has had tremendous success recently.
Having pushed one set of technological boundaries with ROBA, CreedRoomz is currently exploring how best to exploit everything AI has to offer. With a huge potential to automate and streamline processes, boost productivity and improve margins, it's a no-brainer for solving operators' biggest challenges, so how is CreedRoomz leveraging AI across the business to improve products and services?
Poghosyan says that as a live casino provider, it is imperative to constantly aim to find new technological solutions and AI facilitates streamlined processes across all their products and services.
"AI-powered chatbots and virtual assistants like our Hoory can provide immediate customer support and assistance to operators and players. These AI systems can handle common queries, provide game rules, assist with technical issues and offer personalised recommendations, improving overall customer service and response times."
And that's not all. The team at CreedRoomz have created an in-house analytics Umbrella tool that can examine large volumes of data to provide valuable insights to operators. By analysing player behaviour, preferences and trends, AI algorithms are then able to help operators understand their customers, identify market opportunities and make data-driven decisions to optimise their operations as well as manage player risk.
"Within our Umbrella tool, AI algorithms can flag signs of excessive gambling or problematic gambling behaviour, allowing operators to intervene and provide appropriate support and resources for responsible gambling initiatives."
Along with the above, CreedRoomz's live casino API stands out for its comprehensive game selection, seamless integration capabilities, customisation options, advanced management tools, mobile compatibility and strong focus on reliability and security. The team also uses AI to further enhance its live streaming and visualisation offering, where real-time analytics, interactive elements and personalised recommendations ensure the live dealer is at the top of its game.
CreedRoomz has also started using virtual and augmented reality technology to enhance the gaming experience with "3D environments, interactive elements and other features that make the game feel more immersive".
The future of live dealer is huge
If AI, robots and the future of tech wasn't enough, the team at CreedRoomz are constantly searching for new opportunities to expand the company's geographical scope of operations, with plans to take its offerings to the newly emerging Asian and Latin American markets. Could CreedRoomz change the game across the globe for the live dealer vertical?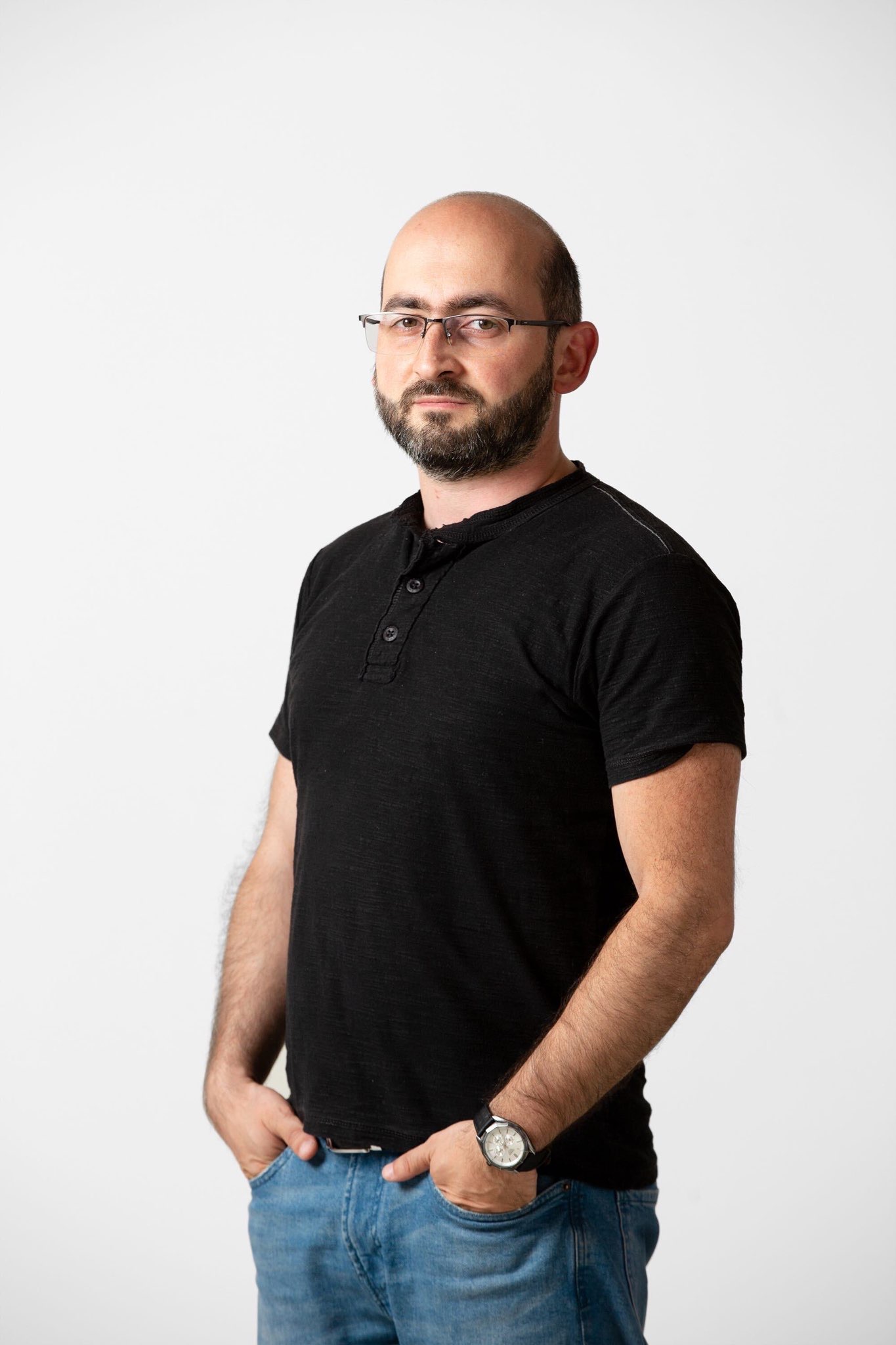 Sargis Poghosyan is an accomplished professional currently serving as the Vice President (VP) of Casino at Softconstruct. With a wealth of experience and expertise in the industry, he is responsible for driving the strategic direction and success of the company's casino products. Sargis excels in executing the product vision, developing innovative strategies, and overseeing all aspects of the casino portfolio, from concept development to post-launch activities. He leads a high-performing team, leveraging data insights and market trends to make informed decisions on product enhancements, pricing, and positioning. Sargis is dedicated to delivering outstanding casino experiences and continuously improving the company's product offerings.