Risk managing tennis integrity
| By Josephine Watson
As one of the most popular sports worldwide for betting, methods to reduce associated integrity risks to tennis have been identified as imperative. iGaming Business speaks to Sportradar to discuss the current landscape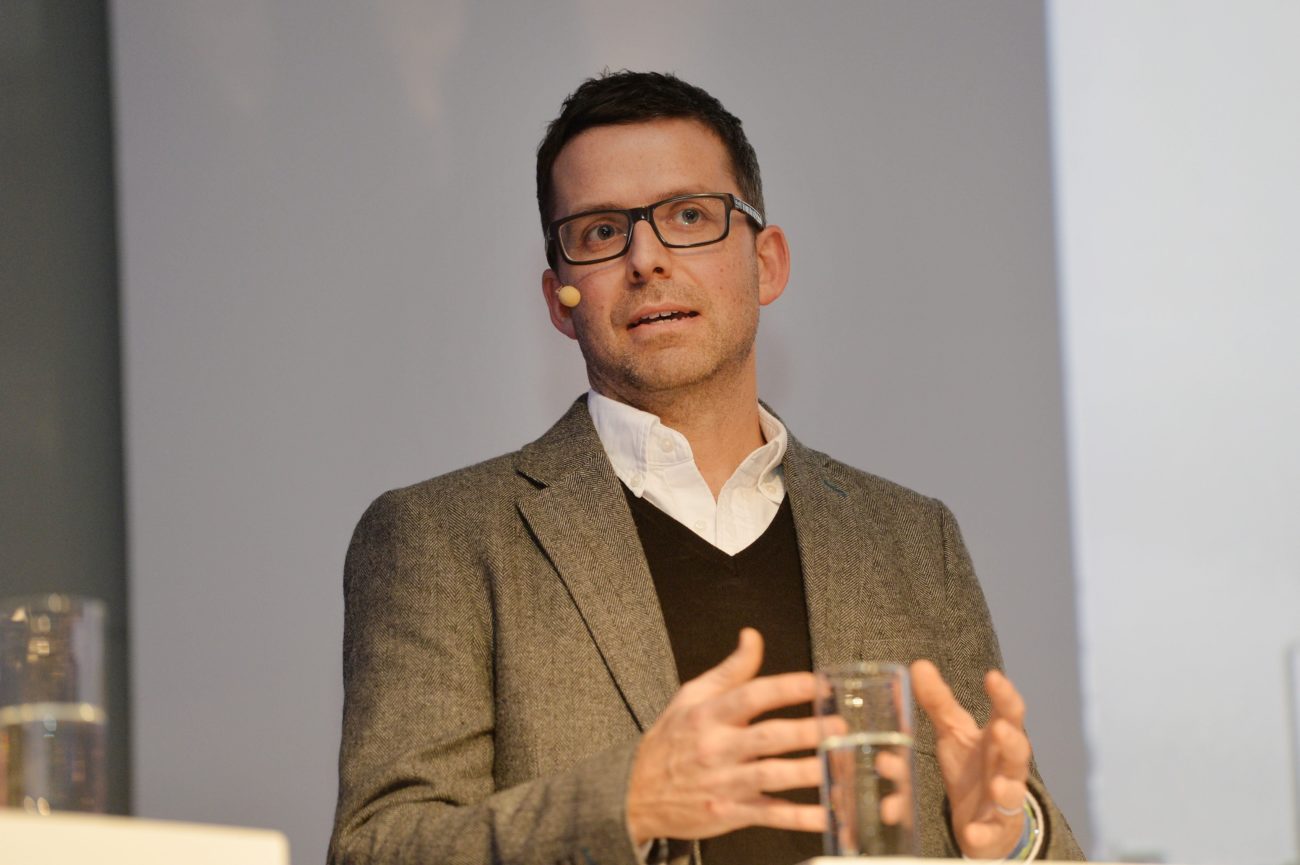 David Lampitt is managing director sports partnerships at Sportradar. Initially joining the Board of Sportradar in August 2012 in a non-executive capacity, David has over 15 years of in-depth experience of working in the sports industry at senior levels.
Having previously worked as head of integrity at the FA, since 2013, he has worked on the senior management team at Sportradar, with responsibility for the company's strategic approach on key topics such as the development of the data market.
Proving yourself as trustworthy and credible in the sports betting market is crucial, especially in a competitive environment and with tightening regulations.
When it comes to managing risk and integrity, a single bookmaker may face an uphill battle.
To be able to do so requires cutting-edge technology, fast and accurate data and global industry expertise. Together, this will not only support a sportsbook's commercial viability but also help manage risk and mitigate any betting-related integrity threats.
This is where David Lampitt, managing director sports partnerships at Sportradar, says the company's range of data-based and technologically advanced services can assist.
"We collect data from over 400,000 sporting events every year. We use a combination of the latest innovation, include machine learning and AI, with our human expertise to monitor, analyse and make meaning out of this data for our clients across the world. Being able to distribute that data very quickly in real-time and use it to underpin our products and services in a way that benefits and serves our partners and clients is the foundation of our business," Lampitt says.
Sportradar uses data to increase engagement and manage risk and integrity for the benefit of the industry as a whole: "Managing risk and integrity is, and always has been, a key area of focus for Sportradar. Obviously, this is a key facet of a successful marketplace that affects all industry stakeholders, and importantly is an area where bookmakers and the sports themselves are fully aligned in wanting the same outcome – a clean sport and a clean betting market," Lampitt adds.
Tennis as a case study
Tennis is now recognised as being consistently amongst the top three global sports for betting. Lampitt says this is due to the high number of matches played across the world. Additionally, he believes this is also driven by the way that the structure of the sport lends itself as a betting product, with points, games, sets and matches allowing fans to bet on many individual aspects throughout a match.
As such, Lampitt feels the skill of managing risk and trading in tennis becomes a lot more important, given the weight of money that is placed on live in-play events versus pre-match.
"Knowing and understanding exactly how to manage risk on the bookmaking side is important as it can provide a real competitive advantage as well as a safeguard," Lampitt says.
Sportradar's Managed Trading Services (MTS) and Integrity Services work to help bookmakers and the sports themselves to manage this risk and identify problems early.
Lampitt explains: "MTS looks after over 150 bookmakers with a dedicated team that has visibility over multiple sportsbooks across the global market on a 24/7 basis.
"Our expertise in trading and risk management across this global system serves a dual purpose – helping bookmakers deliver more efficient pricing to drive better results and creating a level of co-ordinated oversight to identify any suspicious activity at the earliest possible opportunity. Amongst our academically-backed experienced analysts are experts who know tennis and are therefore better able to identify suspicious activity on a match that others may miss.
"As the wider betting market continues to grow, tennis' place in that market will continue to be significant. From a data perspective, the main markets and betting opportunities are now well-established, but what I think becomes interesting now is using the deeper data and analytics to elevate the narrative around the sport, creating predictive models that incorporate different elements of gameplay, such as shifting momentum, driving fan insight and engagement, opening up opportunities for new ways of reaching fans and enabling them to interact with the sporting contest."
The future of data in tennis
In light of last year's reports, findings and recommendations from the Independent Review Panel (IRP), Lampitt also commented on how he sees integrity in tennis evolving.
Sportradar currently works with the International Tennis Federation (ITF) as its official data partner, and participated actively in the IRP process.
"We have been working with the ITF for well over half a decade now. This official relationship has delivered safeguards through the combination of official data feeds and contractual requirements on integrity that are passed through to sportsbooks. Together with the direct support of our integrity services, this enables us to see first-hand how targeted processes and technology can be used to protect the sport and the industry as a whole," Lampitt says.
Lampitt believes that the recent IRP report has helped drive further collaboration between the stakeholders – sportsbooks, data supply companies and the rights holders. This, he says, is key in helping stamp out corruption and is something he hopes will continue to provide ongoing support for the game of tennis.
"This was one of the views that we expressed in response to the IRP report with regard to the best ways in which tennis can protect itself from the threats of corruption in the sport. Collaboration is crucial and we continue to work very closely on further enhancing the sport's approach to integrity protection with the tennis bodies, our own partners in tennis, as well as the Tennis Integrity Unit (TIU) and the new supervisory board that has been put in place as a part of the IRP's recommendations."