Rush Street Interactive: the exception that proves the rule
| By Robin Harrison
|

Reading Time:

7

minutes
At a time when US sports betting operators are shifting focus to profitability rather than expansion, Rush Street Interactive believes it is a step ahead of the competition. Chief executive Richard Schwartz explains how a disciplined approach, online casino and its pan-American ambitions, will achieve this.
The early stages of the US betting and igaming market have been typified by a race to build as big a customer database as possible, at whatever cost. Each state that launches experiences advertising shock and awe, as operators bankroll vast campaigns to use each rollout as a land-grab for new sign-ups.
Rush Street Interactive (RSI), the business that listed on the New York Stock Exchange in December 2020, has looked to take a different approach. At a time when there is greater scrutiny of company spending, and investors query how long hefty losses can be sustained, it has managed to keep its spending in check.
While the push for profitability is still relatively new to the wider industry, RSI has been maintaining cost discipline for years. In Q1, for example, an increase in adjusted EBITDA loss was attributed to the New York launch (without this it would have fallen below $15m) and in Q2 the loss narrowed to $18.6m.
The second quarter also saw chief executive Richard Schwartz announce that a sixth state had started to generate positive EBITDA.
And while some operators have adjusted the date by which they expect to post positive earnings, RSI remains on track to be profitable by the second half of 2023.
Earn sportsbook players, don't buy them
"Our philosophy is you have to earn players, not buy players," Schwartz says simply.
"By doing so you focus on user experience and try to target players less interested in shopping around for the best odds every day, [players who] want a premium experience that's reliable and trustworthy," he says, expanding on the point.
"Ultimately you can grow market share by spending a lot on marketing, but you can lose that share just as easily when you stop spending those unsustainable amounts of money. Our focus from day one has been on retention, which is a harder part of the industry."
Schwartz believes that market share can be faked to some extent; hundreds of millions spent on advertising can give the impression that a company has built a huge database. Keeping them engaged and betting, without losing them to a competitor that offers a higher bonus or that pumps even more millions into advertising, is harder. "And we don't think you can fake retention," he adds.
"We're positioning ourselves to be [the company] that gets a large percentage of [wallet share] because we do all the little things right, and players feel an affinity and trust towards what we do."
Stay ahead of the game to stay in it
While that approach may have once put RSI ahead of the market, the vast majority of the industry has evolved to the same way of thinking. Caesars, for example, described its $553m EBITDA loss in Q1 2022 – of which about $400m was attributable to the Louisiana and especially the New York launches – as its peak losses. DraftKings, in the same reporting period, spoke about reducing local marketing spend for a more cost-efficient national approach, while talking up positive contributions from some of its more mature state markets.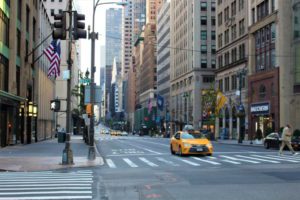 Schwartz, on the other hand, points out that it's much easier to define a strategy of improving user retention than it is to execute on it. "It requires a few things that aren't common in many of our competitors," he says.
"It requires you to own your own player account management technology, where you can earn and retain the players. It requires you to understand the player mindset and to have the capabilities to develop solutions that are fun and engaging. Many companies don't have that in their DNA."
It ultimately requires a shift in approach, from a marketing-driven brand, to an experience-driven business. "That's not a transition that is easy to make," he says. "Perhaps on paper, it's easy to define that as a goal but to deliver the right culture to do that is very challenging."
Schwartz is therefore dubious as to whether this can be achieved, pointing out since its formation in 2012 Rush Street Interactive has maintained cost discipline. "I think we've built a sustainable model that allows us to grow and invest in our team, and develop our resources further."
This, he adds, has allowed it to keep losses far below the rate of competitors, for a similar scale of revenue.
Closing the loop with online casino
Many industry stakeholders believe the swing to profitability will ultimately be driven by the expansion of online casino regulation in the coming years. Currently it is live in just six states: Delaware, New Jersey, Pennsylvania, West Virginia, Michigan, and Connecticut.
Rush Street Interactive is live in four of these: New Jersey, Pennsylvania, Michigan, and West Virginia. Schwartz points out that the vertical generates far better margins and profits for the operators, as well as stronger revenue and tax take for states. This effectively means that the vertical's returns make up for the lack of markets.
This, he continues, is likely to change as RSI's peers grow more vocal in their calls for further regulation. The likes of MGM, Caesars and DraftKings have all spoken out in favour of further legislative progress, giving him confidence that there will be more movement in the coming years.
But in order to create an offering that continues to engage and retain players on a deeper level, Rush Street Interactive looks to build something extra to compete effectively. The underlying premise for this, according to Schwartz, is that all products are commoditised, and every operator has a variant of the same game libraries.
"So it's up to us to build our own layer of innovation beyond the commoditised content." This initial layer, he adds, is "critically important", as the foundation on which everything is built.
"We have to expand that further, to create a differentiated user experience, to deliver unique features," he says. This, in turn, aids engagement and retention, and keeps them playing on RSI's site despite the bigger promotions on offer elsewhere.
"Ultimately the goal is to differentiate through not just unique features, but features that resonate with a gambling audience, and knowing how to leverage insight from the psychology of a player, and to build things in-house, for something that's unique to us. Most of our peers don't do this as well because historically they leverage a lot of their technology from third parties, and are primarily publishers of third-party content as opposed to developing their own."
This, it could be argued, is also taking hold across the wider industry, whether that's through operators acquiring technology platforms, building their own systems, and launching or patenting proprietary studios or features.
Inspiration for the RSI iteration
But Schwartz says RSI is taking inspiration from a trio of industry heavyweights in its approach to product development.
"There have been three leaders globally in poker, sports and bingo: PokerStars, Bet365 and Gamesys," he says. "They took those product categories to the next level by bringing in a differentiated user experience, and we embraced that same mindset of building things that are unique and innovative, and allow us to [stand out]."
Having been active in online casino long before the repeal of PASPA, that vertical had a head start in his view, whereas sports is still a relatively new product, though one that has "dramatically improved" in recent years.
"But now it's the fun part, where we get a chance to apply a lot of the infrastructure that we built for online casino to a sportsbook experience. That's where the true innovation is about to start for us. We've not rolled out those features yet, but we're working on them."
Lessons from Latin America
Much of that early experience in online casino came from its 2018 launch in Colombia, which saw RSI become the first US sportsbook operator to go live in Latin America.
It has since expanded its presence further by launching in Mexico, in partnership with Grupo Multimedios, in July this year.
That in turn played a decisive factor in expanding its US appeal. Offering a platform optimised for a Spanish-speaking audience, with a Spanish-speaking marketing team, could provide lessons and opportunities for targeting a significant segment of the US population.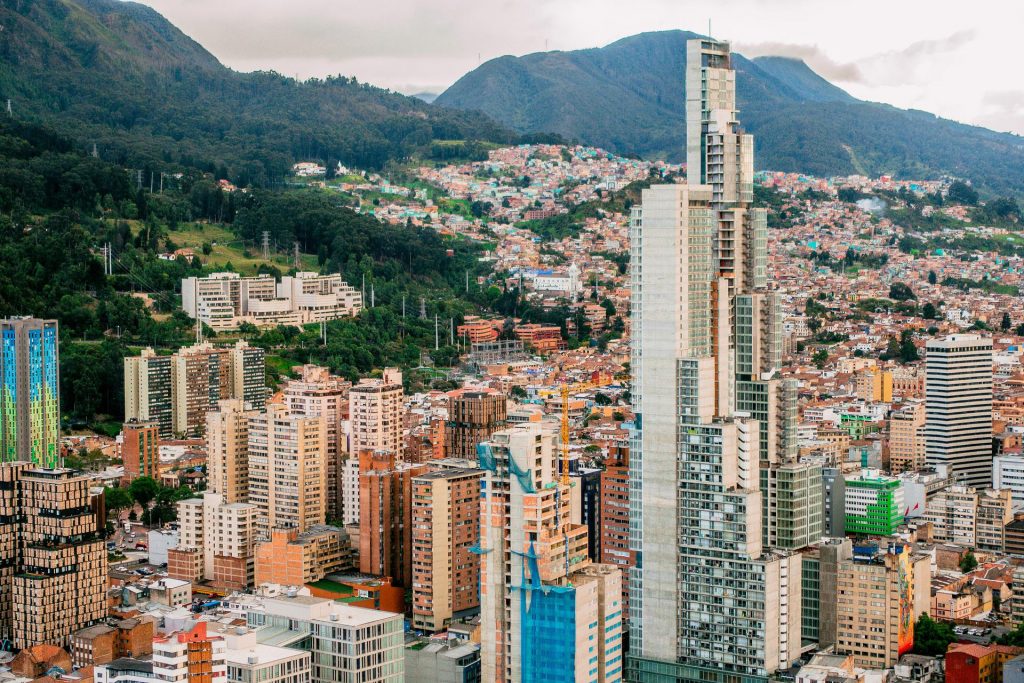 And further opportunities across LatAm are also arising, from the long-awaited Brazilian and Argentinean markets, to the likes of Chile and Peru. This could be a natural progression considering RSI's investment in developing its platform, building its understanding of these markets and preferred payments solutions, and the work undertaken to optimise customer acquisition efforts.
In Colombia, RSI "did things the hard way", Schwartz recalls, ultimately growing to become one of the top three operators by revenue. "We started from scratch without any database, without any brand, so it was organically built from the bottom up. This created a really strong foundation which makes it easier for us to expand into other markets.
"We don't have to acquire another company and rely on a totally different technology stack and operational approach but can build things organically on a single platform that is updated every two weeks globally.
"And frankly, a lot of the innovations we've launched in Colombia have been brought back to the US."
Taking aim at a wider target
That ultimately speaks to RSI's ambitions spanning the Americas as a whole, rather than North or South. The second quarter of the year, for example, has taken in launches in Ontario and Mexico, both home to significant populations that can be targeted with the full range of sports and casino products.
"Being able to find opportunities of this kind, and the fact we own our own technology, allows us to customise and localise our solutions to make sure they deliver that compelling experience," Schwartz adds.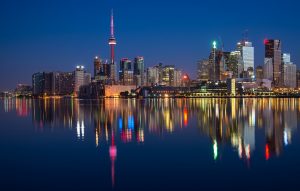 Only Ontario, it's worth noting, is included in RSI's full-year projections, which were upped to a range of $600m to $650m, following the Q1 report. A retail sportsbook has now been added in Maryland, as of 1 August, with the much-delayed mobile component still an outside possibility for 2022.
This provides significant additional upside, and Schwartz adds that the slowdown in the new state launches arguably provides further opportunity. Fewer new launches means a greater focus on developing new products and innovative solutions to strengthen and grow its position in existing states.
"Naturally, when the new market launches slow down it gives us the chance to put more of our focus on innovation, to deliver something really exciting for the users. We're keeping up with the pace of new markets, but we would like to focus more on developing enhancements and improvements in operational efficiencies in markets where we already operate."
This, ideally, will be burnished by new igaming opportunities – he picks out Iowa and Indiana as key states – because the focus remains unchanged. "Our goal has been to be profitable from day one. That continues to be the driving force behind our decisions."