Football Index: Lessons from the fallout
| By Nosa Omoigui
|

Reading Time:

7

minutes
With the UK government launching an inquiry into the collapse of the so-called football stock index, iGB does its own deep-dive into the business' failings.
The story of Football Index's collapse has been well documented. After listing new players onto the system, the platform made significant changes to its dividend system in March, which effectively reduced the winnings to be paid on existing bets.
Four days later, Football Index's operator BetIndex officially entered administration and the Gambling Commission suspended its operating licence. It later emerged that the business had decided to go into administration three days before changing its dividend model.
After sponsorships with football clubs Queens Park Rangers and Nottingham Forest were cut short, investigations began.
Leigh Day Solicitors made enquiries on behalf of disgruntled customers, and many including the All-Party Parliamentary Group on Gambling-Related Harm called for a government inquiry to be launched – the government obliged last month.
The fate of players' money now rests in the hands of administrators and the High Court, which will decide how the £4.5m left in the company's player protection fund should be distributed.
Football Index was once the quirky, money-spinning platform that was advertised through every available medium, rewarding fans for their knowledge of the game. Now, it's a failed experiment placed in the hands of administrators tasked with salvaging what they can from the wreckage.
The GB Gambling Commission is now facing more questions than ever before about its credentials as a regulatory body.
With all things considered, one question still remains: how was Football Index allowed to happen?
"There's human law considerations to take into account"
Football Index was far from a perfect product from its inception in 2015. It was a platform advertising itself under one guise, when in reality it was a different entity. This lack of clear direction served to create confusion not only for players, but over its regulatory status.
"Looking at it now it's pretty obvious that it was effectively operating as a narrow bank," says Gamban co-founder Matt Zarb-Cousin (pictured).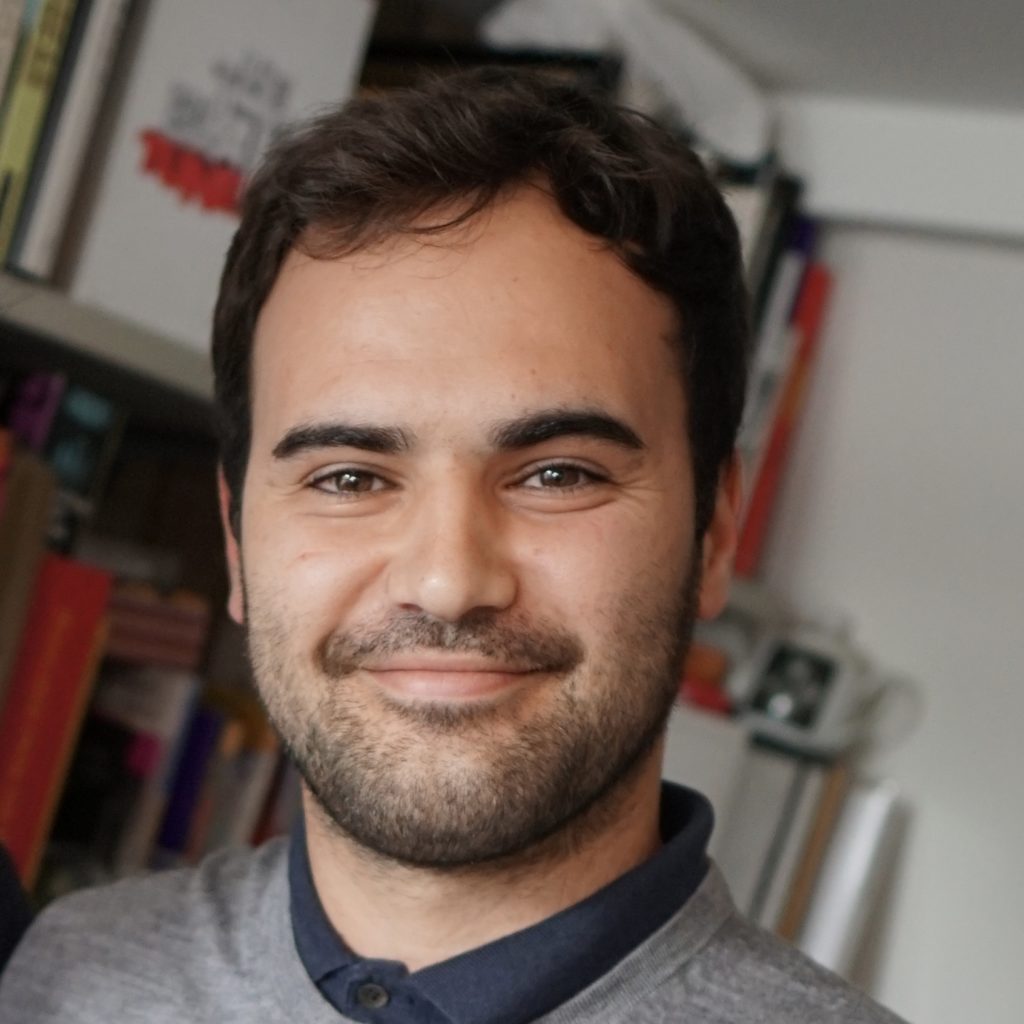 "Really you needed the FCA [Financial Conduct Authority] to be involved in the way that it was operating, so you needed things like capital controls and liquidity ratios and oversight that frankly the Gambling Commission wasn't equipped to provide."
Alasdair Lamb of law firm CMS says that ultimately, despite any window-dressing, the product was fundamentally a betting operator.
"Ultimately what they were offering was fixed-odds betting, be it dressed up by talking about shares and dividends," he says.
With the power of hindsight it's clear that Football Index as a product was hard to define, which played into many of the problems that followed.
The business itself realised there were problems with the platform, leading it to remove the 'instant sell' function that allowed players to instantaneously redeem their shares for money, leaving only peer-to-peer trading. The removal of such a function could have raised red flags that Football Index may not be able to pay everyone out in the event of a "bank run".
In an attempt to counteract this, Football Index increased its dividends – winnings paid out for player achievements. However doing so created a situation where dividends were being paid out at an unsustainable rate, and customer growth wasn't fast enough to match that level of payment. Though licensed as a fixed-odds betting product, albeit marketed somewhat differently, Football Index even went as far as to tamper with the fundamental ideals of fixed-odds betting – the guarantee of a certain amount of winnings.
Lamb says that while this change may have been permitted in the operator's terms and conditions, that doesn't make it a fair decision.
"What they were doing was changing the odds of the bets that had already been placed that hadn't been settled, which goes against the whole notion of fixed odds betting," he says. "I suspect their terms and conditions gave them the contractual right to do that.
"Even if it did, that doesn't necessarily mean that that would be a term which would be enforceable, as there's human law considerations to take into account.
"As and when there are claims from players, that's something that will probably be looked at. A court will be able to rule whether those types of terms apply with consumer law or not."
"Their argument is that it's not their job… But how can it not be?"
The regulatory issues surrounding Football Index were manifold, and the buck for that ultimately stops with the body that licensed it: the Gambling Commission.
After the platform's collapse and BetIndex's entrance into administration, the Gambling Commission revealed that it had been investigating BetIndex since May 2020.
The Commission was warned about the problems with the product, but waited until March 2021, with the platform already suspended, to officially intervene and suspend its licence. The regulator defended its decision at the time, arguing action could have expediated the operator's collapse.
A new Gambling Commission statement to iGB said the Commission didn't have the means to provide the kind of checks required to prevent BetIndex's collapse for every licensee.
"Our regulatory remit does not extend to continuous, real-time monitoring of the financial health of operators within an open marketplace," it said.
"When we license an operator we look at suitability, including their financial circumstances and we may review these aspects as part of any subsequent compliance activity we take, but we are not able to oversee their businesses on a day-to-day basis or monitor the financial health of all licensed operators directly. Such an approach would represent a very different form of regulation and would require a significantly different funding model to the one currently set out in legislation."
Zarb-Cousin sees it differently.
"Their argument is that it's not their job to monitor the solvency of its licensees. But how can it not be?" he argues.
"In order to have a fair bet, the entity that they're licensing has to be solvent in order to pay out, and that's what it comes down to."
The delayed intervention from the Gambling Commission proved to be devastating for many Football Index customers – and, given the timing, it may have been a contributing factor to the resignation of former commission chief executive Neil MacArthur.
The ambiguity of the Football Index product couldn't have helped, but swifter action from the Gambling Commission could have saved some customers' money.
The Commission says it puts customer protection at the forefront of the work that it conducts,
"Of paramount importance is the protection of customer funds," it said.
"There will always be financial risks associated with using gambling operators, especially as there is no statutory fund that protects customer money, as is the case in some other regulated markets such as financial or legal services.
"Nevertheless, we require operators licensed by us to keep customer funds in a separate account/s so that there is some level of protection should a company run into financial difficulties. However, there is no guarantee that this will ensure that customers get all their money back."
"It's ruined my life"
With all the investigations, enquiries and finger pointing in the wake of the Football Index scandal, it shouldn't be forgotten that the victims of the situation are very real people and their very real money.
As well as monetary investment, a lot of time went into people's portfolios. Now, there's nothing to show for it.
One player declined to speak on the matter, stating that the whole saga has drained them enough. For another, the Gambling Commission's promise to make customer protection a priority will seem hollow at best, and disingenuous at worst.
"I had £25,000 invested at most," explains Steve Ellis, who began using Football Index after the 2018 World Cup.
"By the time the index collapsed I had £10,000 left of my own money to take out. I had a portfolio of over £50,000 before it started to go wrong in 2020 – that feels like a long time ago now. It truly was a wonderful concept, it's just a shame we had cowboys running it.
"It's ruined my life. I was about to buy a house before Covid-19 happened. Now my Index money has gone, I lost my job during Covid and I've been forced to live off the rest of my savings since. It's a nightmare. In February last year I was in the best place I've ever been in. I was so excited for the future. Now its all fallen to pieces.
"I'm a man in my 30s that's been forced to move in with his mother. It's embarrassing. I had a great job and plenty savings. Now I have nothing. I have debts and bills crushing me. I have a daughter that was expecting her dream home with her daddy. Now I have to live hundreds of miles away from her as I can't afford to live in the same city she lives in. What a mess."
"There's a genuine risk to their existence now"
Stern questions of the Commission have been asked during the fallout.
How was Football Index allowed to operate for so long? And why would a regulatory body take so long step in even after a major problem has been brought to its attention?
Zarb-Cousin says: "I don't think they fully understood the product, and as a result they weren't well equipped to regulate it.
"There was a series of things that happened that meant by the end Football Index looked like a Ponzi scheme. The Gambling Commission probably thought they needed to act but didn't want to make the situation worse.
"But really they shouldn't have licensed it in the first place, and when they realised that they were unable to regulate it adequately they should have frozen everything.
"Everyone knows that the Gambling Commission isn't really fit for purpose, but the reason they've become defensive is that there's a genuine risk to their existence now."
Regular Gambling Commission reviews are carried out by in-house staff. However with Football Index, the commission deferred to a 'specialist QC' to review the business model. To some, that could appear to be an admission that the Commission didn't understand the product they were licensing.
"It should be a privilege to get a gambling licence, not a right"
The first thing to address in the near future will be the reimbursement of player funds, which lies in the hands of the High Court.
With only £4.5m funds allocated to player protection plus a further £7.2m in another account – and thousands of customers waiting with nearly £100m worth of active bets -the process won't be straightforward.
"Until the administrators have done their job, they are effectively ahead of the consumers in the queue have got their money back," Lamb says. "Clearly Football Index has some real financial problems so there's a question mark over what if anything would be left to claim."
In addition to the money, lessons need to be learned all around to avoid such a debacle ever happening again. The Gambling Commission in particular will need to pay extra attention to any businesses it gives an operating licence to.
Zarb-Cousin adds: "There's been an era of naivety giving out licences to everyone as if everyone can be trusted to offer gambling services, it's just not the way the industry operates. It's just very, very naïve and frankly a bit stupid."
"It should be a privilege to get a gambling licence, not a right."
There's also the prospect of Football Index relaunching, with new ownership, once the High Court issue has been settled. Plans to do so were conceived in the wake of the company going into administration, and it is believed that the platform could be viable once again with the right tweaks. Whether it could reach the same level of popularity is a different discussion.
"It's a joke," Ellis asserts.
"Football Index screwed us. They ruined us. They stole from us. They have turned that loyal following into thousands of enemies. We won't stop until the owners of this company lose everything. It's only fair."
While Football Index may have difficulties bouncing back, the Gambling Commission and industry as a whole may have no choice to do so. But what it can take from the lessons of the Football Index scandal may be a key question going forward.